Wrist Bursitis
Are you suffering from inflammation, swelling or other painful symptoms of Bursitis in the Wrist?
Is Wrist Bursitis pain affecting your work, sleep or lifestyle?

Like most people suffering from swelling, inflammation & the associated pain you probably answered yes to at least one or more of the above questions. If so then it's time to discover the OSMO Patch!
IMPORTANTLY you will learn about a Natural Treatment that:
Provides Pain Free Effective Relief!
Is an Intelligent Natural Alternative!
Contains Absolutely No Drugs or Steroids!
Is Non-Invasive & works while you SLEEP!, & importantly...
Is Backed by our '90 Day No Questions Asked Money Back Guarantee'
Discover how the OSMO Patch, combined with proper rest, may be one of the most important decisions you can take towards becoming pain free and regaining your quality of life again.

We begin your journey by answering some of the most common questions asked by people suffering from this condition... SO LET'S BEGIN!

To learn more about wrist bursitis, such as what is wrist bursitis, the symptoms and causes of bursitis in the wrist as well as how the OSMO Patch may be used to help reduce the swelling and associated pain due to wrist bursitis, then please continue reading below…
What is Wrist Bursitis?
The smooth movement of tendons across bones and other tissue in the hand is aided by small lubricated balloon like structures in the hand called a bursa (also spelt Bursae). There are many of these bursae throughout the body but two in particular protect the tendons in the hands. These are called the radial bursa and the ulnar bursa.
When injury in the wrist causes a bursa to become inflamed this condition is known as wrist bursitis.
What are causes of wrist bursitis?
As mentioned the wrist is an extremely overused joint in the body and the constant stresses that the wrist undergoes on a daily basis is rarely appreciated until wrist pain occurs.
There are many things that can result in a wrist injury leading to wrist pain and bursitis in the wrist. These include:
Repetitive strain injury due to activities such as, long hours keying at the computer, gardening, cleaning and other such tasks.
Sudden impact such as from a fall, sporting injury or blow.
Natural wear and tear of the joints.
Pre-existing inflammatory conditions.
What are the symptoms of wrist bursitis?
Signs and symptoms of wrist bursitis can include;
Wrist pain at rest,
Pain in the wrist when bending the hand back,
Swelling and tenderness that may appear as a lump on the wrist
Moderate to severe wrist pain when lifting heavy objects.
What are some options for wrist bursitis treatment?
As with most types of bursitis, wrist bursitis may be simply treated with ice, immobilization and rest within the first 24-48 hrs following the initial onset of wrist pain or inflammation. If caught early and treated this way, then wrist bursitis has a better chance of resolving without further intervention than most other types of bursitis.
Unfortunately many individuals miss this initial window and their wrist bursitis continues to cause swelling and pain in the wrist.
A doctor will normally offer one of three options for treatment of wrist bursitis pain. This may include; anti-inflammatory medication, injection with cortisone or aspiration of fluid from the bursa using a syringe if there is a large visible lump (this is normally quite a painful procedure for most people). For a lot of individuals these methods for wrist bursitis treatment may just not be an option. Understandably this could be for a number of reasons… including;
Having tried already one or more of these with little to no benefit.
Not being suitable for these types of wrist bursitis treatments due to age and health.
Having a contra-indicative pre-existing medical condition.
In addition such procedures are known to be painful and therefore seen as invasive by some individuals currently suffering from wrist pain caused by bursitis. Then again some people may just prefer to investigate what natural wrist bursitis treatment options are available.
Fortunately, the OSMO Patch combined with proper rest now offers an Intelligent Natural Alternative!
The OSMO Patch is especially designed to draw fluid from the body and reduce swelling and associated pain in conditions such as wrist bursitis. The OSMO Patch is ideal for supporting the reduction of swelling and pain associated with bursitis and inflammation in the wrist.
Simply stick the OSMO Patch over the lump or area of pain on the wrist just before going to sleep. The patch can then go to work removing fluid and stimulating blood flow continually throughout the night while you sleep. Then when you wake up in the morning the used patch is removed from the wrist and simply discarded.

It truly is that simple! >> See what people are saying after trying the OSMO Patch
The OSMO Patch now provides an alternative natural way to relieve inflammation and wrist pain associated with bursitis. What's more the OSMO Patches are:
Natural
Drugs and steroid Free
Non-Invasive and Pain free, plus
Backed by our No Questions Asked Money Back Guarantee
So if you are ready for a natural approach to supporting the relief of inflammation & pain due to bursitis in the wrist then the OSMO Patch is the Answer!
Note: Not suitable for individuals with seafood or shellfish allergies.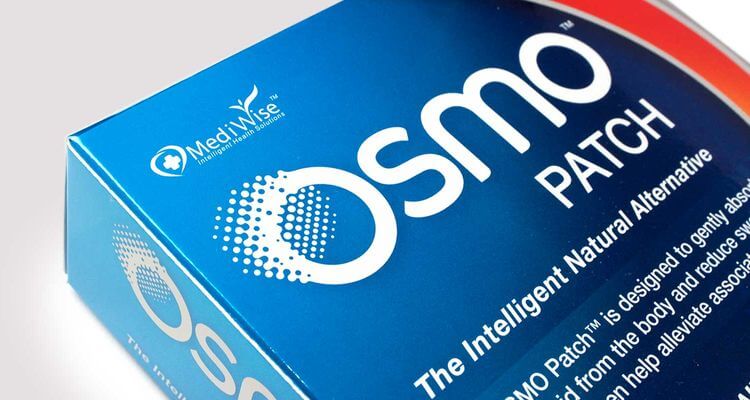 1 x 10 Pk OSMO Patch
$39.95*
* Plus fixed price worldwide P&H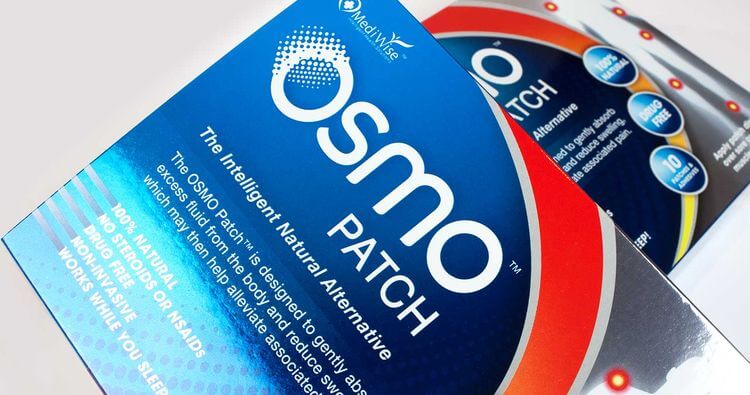 Special-Price
2 x 10 Pk OSMO Patch
$79.90 $69.95*
* Plus fixed price worldwide P&H
---
Disclaimer: The information on this page is intended for individuals who have been medically diagnosed with wrist bursitis. If you suspect that you have bursitis in the wrist then it is important to visit a qualified medical professional in order to rule out any other possible causes prior to considering any advice or treatment option.
---