Ankle & Heel Bursitis Treatment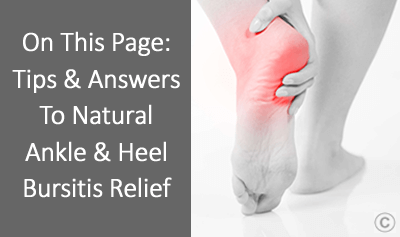 Are you suffering from inflammation, swelling or other painful symptoms of Heel Bursitis?
Is Heel or Ankle Bursitis pain affecting your work, sleep or lifestyle?
Like most people suffering from swelling, inflammation & the associated pain you probably answered yes to at least one or more of the above questions. If so then it's time to discover the OSMO Patch!
IMPORTANTLY you will learn about a Natural Treatment that:
Provides Pain Free Effective Relief!
Is an Intelligent Natural Alternative!
Contains Absolutely No Drugs or Steroids!
Is Non-Invasive & works while you SLEEP!, & importantly...
Is Backed by our '90 Day No Questions Asked Money Back Guarantee'
Discover how the OSMO Patch, combined with proper rest, may be one of the most important decisions you can take towards becoming pain free and regaining your quality of life again.
We begin your journey by answering some of the most common questions asked by people suffering from this condition... SO LET'S BEGIN!
The OSMO Patch together with proper rest now offers an intelligent natural alternative for relieving the pain and inflammation associated with heel bursitis.
Continue reading below if you would like to learn more about heel bursitis and discover how the OSMO Patch may help you.
What is heel bursitis?
Heel bursitis is a common foot pain in athletes, and is often mistaken for Achilles tendinitis, although it can also occur together with Achilles tendinitis. Heel bursitis occurs when small cushions in the heel called bursas become inflamed and swell with fluid irritating surrounding tissue and pressing on nerves. Other names given to heel bursitis are
>> Achilles bursitis
>> Retrocalcaneal bursitis
Causes of heel bursitis?
The following are some of the more common causes for heel bursitis:
Overuse (common in runners and athletes)
Running with the wrong footwear
A sudden impact to the foot
Repetitive stress
Underlying inflammatory condition
What are the signs & symptoms of heel bursitis?
The signs and symptoms of heel bursitis can include:
Heel pain wearing particular footwear,
Pain or discomfort in the heel when walking, jogging or running, and
Swelling or inflammation in the heel.
Treatments for heel bursitis
Other than rest, once the diagnosis of heel bursitis (Achilles bursitis, Retrocalcaneal bursitis) has been confirmed then your treating doctor will either generally recommend one or more of the following:
Pain killers,
Non steroid anti-inflammatory medication,
A cortisone steroid injection, and
Surgery in extreme cases.
Whilst the above may be beneficial for some people, others unfortunately will not be suitable for such heel bursitis treatments. This may be for several reasons such as:
Having already tried these medications with little to no benefit.
Not being able to take these type of medications due to pre-existing medical conditions.
Alternatively some individuals may just prefer to avoid painful injections or strong medications and instead use a natural heel bursitis treatment.
The OSMO Patch now offers an Intelligent Natural Alternative method to treat pain and inflammation in the heel!
The OSMO Patch has been developed to naturally draw fluid out of the body, allowing them to reduce swelling and associated pain in conditions such as heel bursitis (Achilles bursitis, Retrocalcaneal bursitis).
When you receive the OSMO Patch just simply stick one over the affected area before going to sleep. The patches will then go to work reducing the inflammation in your heel by removing fluid and stimulating blood flow continually all through the night while you are asleep. Then when you wake in the morning the used patch is just removed and simply discarded.

It is truly that simple! >> See what people are saying after trying the OSMO Patch
The OSMO Patch combined with proper rest now provides an alternative method to relieve inflammation & pain associated with heel bursitis in the foot. What's more the OSMO Patch is;
Natural
Drug & Steroid Free
Non-Invasive & Pain free… and,
Backed by our No Questions Asked Money Back Guarantee
So if you are ready for a natural approach to relieving inflammation and pain caused by heel bursitis then the OSMO Patch is the Answer!
Note: Not suitable for individuals with seafood or shellfish allergies.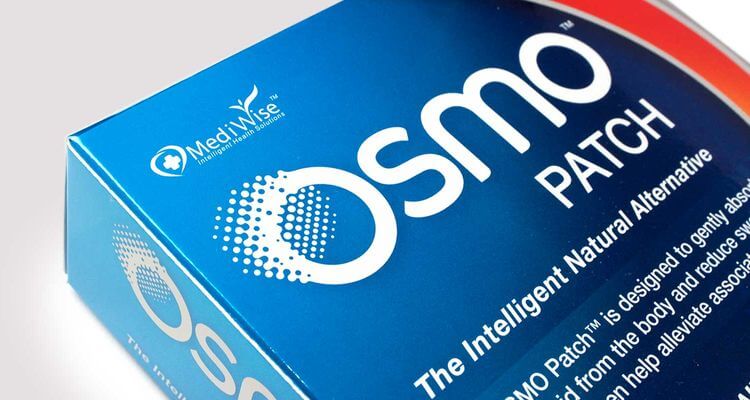 1 x 10 Pk OSMO Patch
$39.95*
* Plus fixed price worldwide P&H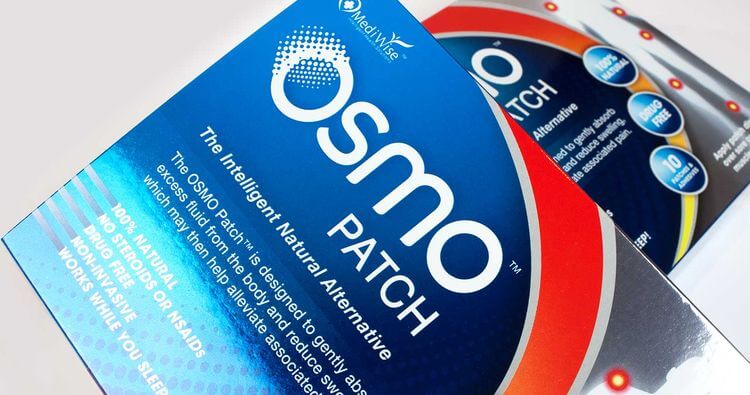 Special-Price
2 x 10 Pk OSMO Patch
$79.90 $69.95*
* Plus fixed price worldwide P&H
---
Disclaimer: The information on this page is intended for individuals who have been medically diagnosed with heel bursitis. If you suspect that you have bursitis in the heel then it is important to visit a qualified medical professional in order to rule out any other possible causes prior to considering any advice or treatment option.
---